Company Profile
Welcome to Taicin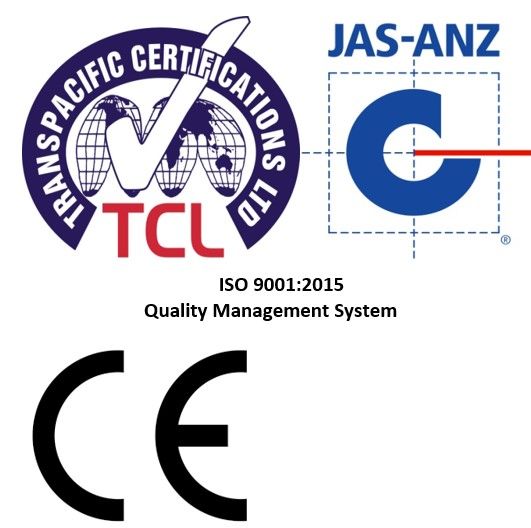 For the past 20 years, Taicin has been supplying high quality valve products domestically to Taiwan and more recently, internationally. Taicin has a reputation of being quality conscious and is reflected through our ISO 9001-2015 standards and certification. Most of our products are CE approved and is ready for international export.
Taicin produces all kinds of oil hydraulic valves and pumps.

Elements of our Quality Statement are:
1. Incorporate world class quality and manufacturing systems.
2. Design quality and reliability into our products using DFM and FEA principles.
3. Advanced Education Training.
4. Outstanding Research Development.

More than 90% of our technicians are college and university graduates which results in better design and technical support. Also, our products widely used and recognized throughout all over the world.
Taicin manufactures all of its products from raw material to finished goods in our own factories. This allows us to produce products of high quality and reliability using our TQC systems, manufacturing standards, and strict test and inspection standards.

We are confident that we can provide our customers the best products that suit their requirements.
Target and Vision
In order for Taicin to be successful in the future, we depend on 2 guiding principles:
Customer Satisfaction
Research and anticipate market and customer demands by participating in various industrial trade shows globally. This allows us to understand customer requirements presently and in the future. By listening to customers and understanding industrial requirements, the best quality products and be provided world wide with high customers satisfaction.
Change and Challenge
Understand emerging trends and technologies, and responding to these changes rapidly.
History & Development
| Year | Achievement |
| --- | --- |
| 2017 | ISO 9001-2015 certification approved. |
| 2006 | Sales department established in Wuxi, Ningbo,Hangzhou, Jiaxing and Donggueng, China. |
| 2005 | Rename company name to Taicin L.S. Co., Ltd. |
| 1998 | ISO9002 certification approved. |
| 1982 | Invested in Taicin manufactory - Manufacture in oil hydraulic parts. |
| 1976 | Invested in Mao Chern Co., Ltd. - Trading company. |
| 1975 | Invested in Taicin Enterprise Co., Ltd. - Sole agent of Japan Daikin Industries Co., Ltd. |
| 1970 | Invested in Mao Shang Co., Ltd. - Pneumatic gauge's manufacturer. |
| 1963 | Invested in Mao Sheng Co., Ltd. - Plastic products' manufacturer. |
Corporate film




Press Release
MANUFACTURING MYANMAR 2017

Date: 20-22 October 2017 (Friday-Sunday); Location: Yangon, Myanmar.
Myanmar is the last paradise with good investment opportunity in Asia and the next noteworthy country in ASEAN. Expand...

Read More

STEELFAB 2018

Date: 15-18 January 2018 (Monday-Thursday); Location: EXPO CENTRE SHARJAH.
The most prominent annual trade show in Middle East specialized in industrial manufacturing equipments. Get insight...

Read More

WIN EURASIA 2018

Date: 2018/3/15(四)-3/18(日);Location : TUYAP Fair Convention and Congress Center
WIN EURASIA is the most professional, international standard industrial exhibition in Turkey.
It is also...

Read More