High pressure small gear pumps
GPEON
K1P type, GPY type gear pump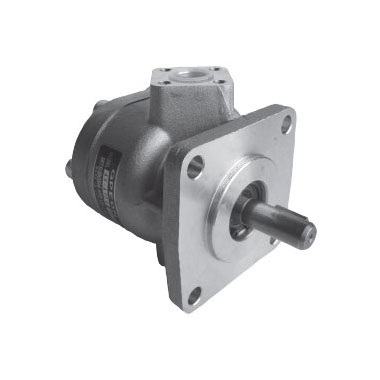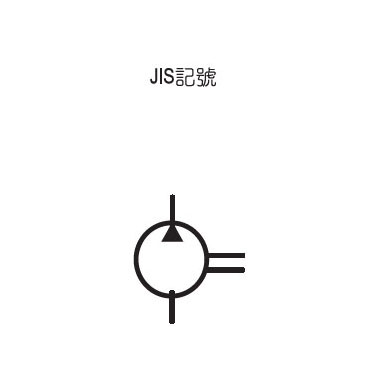 GPEON sesries gear pump is the power element in the hydraulic system.
It is made of aluminum alloy body, the pump features is light weight and
low noise.It is widely used in the hydraulic systems of automobiles, engineering
machinery, hoisting and conveying machinery, mining machinery and
agricultural machinery.
Features
High efficiency and low noise.
New mold body which enhance products look more variable.
Japan made products.
Specification
Model Number
每回轉的容積
(cm³/rev)
最高使用壓力
(kgf/cm²)
Lowest
(RPM)
Highest
(RPM)
Weight
GPEON
3 – 11.55
175 – 210
600
3000 – 3500
1.7 kgs
Nomenclature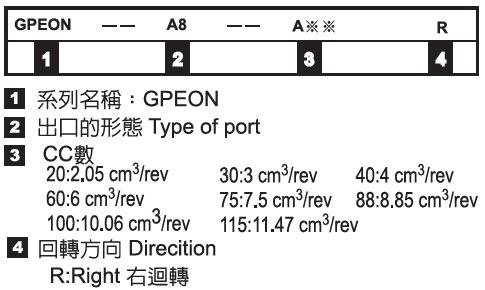 Unit Dimensions

Files Download

---
Press Release
MANUFACTURING MYANMAR 2017

Date: 20-22 October 2017 (Friday-Sunday); Location: Yangon, Myanmar.
Myanmar is the last paradise with good investment opportunity in Asia and the next noteworthy country in ASEAN. Expand...

Read More

STEELFAB 2018

Date: 15-18 January 2018 (Monday-Thursday); Location: EXPO CENTRE SHARJAH.
The most prominent annual trade show in Middle East specialized in industrial manufacturing equipments. Get insight...

Read More

WIN EURASIA 2018

Date: 2018/3/15(四)-3/18(日);Location : TUYAP Fair Convention and Congress Center
WIN EURASIA is the most professional, international standard industrial exhibition in Turkey.
It is also...

Read More