Throttle Valves
SRCG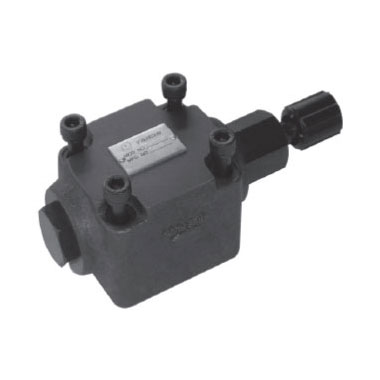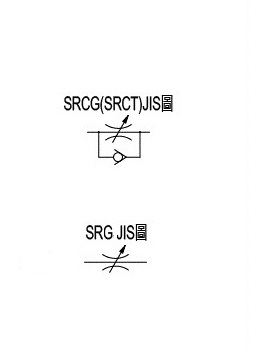 This valve is used to regulate an actuator speed in a circuit
where line pressure is almost steady and small fluctuation
of oil flow due to pressure changes is permitted.
Integrated check valve allows reversed free flow
from outlet to inlet port.
Pressure balanced construction provides less effort in
adjustment at high pressure.
It is ideal for press machine use.
Features
Balance type check valve; can easily control its speed during working.
Proceed opposite free flow direction with control valve is possible if check valve attached.
Specification
Model number
Maxi. Pressure (kgf/cm²)
Flow (l/min)
SRG (SRT)-03
250
03: 30
06: 80
10: 200
SRG (SRT)-06
SRG (SRT)-10
SRCG (SRCT)-03
SRCG (SRCT)-06
SRCG (SRCT)-10
Nomenclature

Unit Dimensions

Cross Sectional Diagram

Files Download

---
Press Release
MANUFACTURING MYANMAR 2017

Date: 20-22 October 2017 (Friday-Sunday); Location: Yangon, Myanmar.
Myanmar is the last paradise with good investment opportunity in Asia and the next noteworthy country in ASEAN. Expand...

Read More

STEELFAB 2018

Date: 15-18 January 2018 (Monday-Thursday); Location: EXPO CENTRE SHARJAH.
The most prominent annual trade show in Middle East specialized in industrial manufacturing equipments. Get insight...

Read More

WIN EURASIA 2018

Date: 2018/3/15(四)-3/18(日);Location : TUYAP Fair Convention and Congress Center
WIN EURASIA is the most professional, international standard industrial exhibition in Turkey.
It is also...

Read More